Paramedic
IL • OH • MD • PA • TX • WI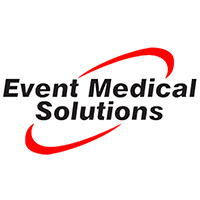 Job Description
We are looking to hire experienced Paramedics to provide patients with advanced medical care.  Paramedics may be required to collaborate with other medical supervisors and or hospital staff to stabilize patients, and if needed, arrange their transportation to a medical facility.  You must be a team player, as you will most often be part of an ALS team (EMT & Paramedic) or another paramedic on an ambulance. You will conduct yourself in a professional manner, display a positive company image in the way you dress, your physical and verbal demeanor, and above all, your ability to care for each and every patient.  You will be required to continue your education to keep your state licensure and acknowledge accountability for all patient care provided.  Complete detailed PCR's (patient care reports) as need, and ensuring detailed patient, incident and insurance information are all documented in our ESO software client as required. Candidates must have a current paramedic certification in good standing with the State of Illinois, physically agile, able to remain in control, make judicious decisions and have outstanding people skills. 
Shift positions are available days, nights and weekends, throughout the week.  Our employee commitment request is simple, each employee must complete two shifts (events) per month at a minimum. You'll find us supporting clients and patrons at large scale events like Lollapalooza, Spring Awakening and Riot Fest. We proudly continue our support of the Chicago Bears, the Chicago Fire, headliner concerts, and other events at Soldier Field.  If year-round music is more your thing, we support Joe's on Weed Street, The Vic, Park West, The Riviera, Auditorium Theater, even the Lyric Opera to name a few.  
Responsibilities
Operate ALS equipment and respond to radio transmissions from Command

Lead and coordinate the team responding to an emergency

Evaluate the patient's condition on the scene and perform preliminary diagnosis

Attend to injuries or sudden illnesses by applying a variety of pre-hospital simple and advanced treatments.

Use tech equipment and tools to stabilize patients or provide immediate treatment

If patient is being transported, monitor patient's condition en route to the hospital

Collaborate with interested parties (police, firefighting unit, doctors etc.)

Write and submit concrete and accurate PCR's and ESO client updates on incidents

Adhere to established medical protocols and procedures as well as legal guidelines and health and safety standards

Keep abreast with new treatment and medical procedures through continuous training
Requirements
Proven experience as a paramedic
Knowledge of medical procedures, terminology and medications
Ability to stay calm and make the right decisions in adverse conditions
Adaptable with a great deal of stamina
Excellent working knowledge of medical equipment and devices
Integrity and compassion towards human pain
Valid driver's license
Certified CPR
Other jobs at Event Medical Solutions
EMT-B
IL • OH • MD • PA • TX • WI
EMS Field Supervisor
Chicago, Illinois
Get In Touch With A Recruiter!